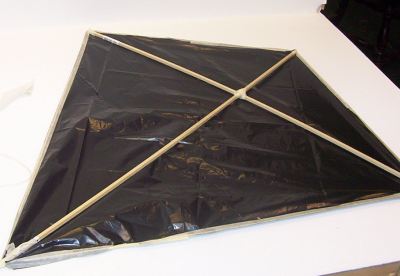 Lay out your sticks and cut to a shape
You may be surprised ... there may be all kinds of plastics that may work... and even chopsticks taped together may work.
Keep your kids busy - creating kites all summer and look out for power lines and trees! This is a great way to get your kids researching flight and shapes and materials they find and a great sport! Here is a tip ... let them create several over the summer picking the best one each week and working on making it better and better!